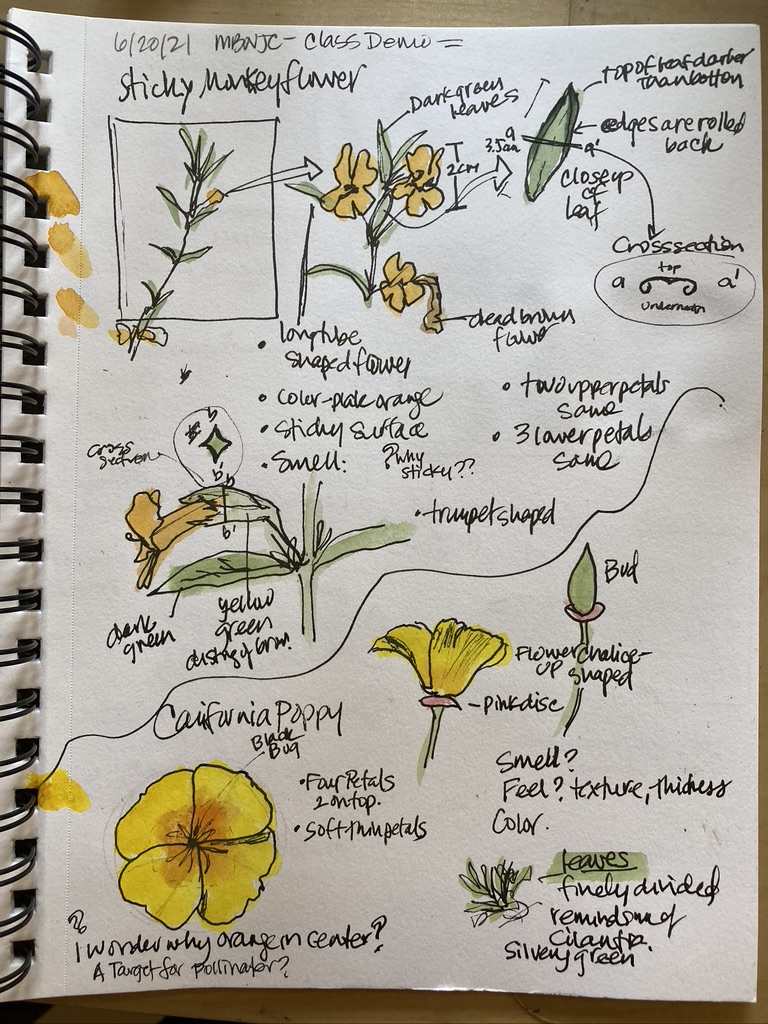 Nature Journaling Wildflowers
Nature Journaling is about observing nature, getting curious, and recording your 3-D experience on to a 2-D page. There are tips and strategies to do this in the field that will bring ease and joy to your journaling.
Melinda will guide you on how to more closely observe the flowers around you, and how to record them more easily in your nature journal page.
In this session, we'll be focusing on HOW to observe nature, pay attention to the details, deepen curiosity and recording what you experience in nature. We'll use simple sketches, words, and numbers.
Instead of making art or a botanical illustration we be using drawing as a tool to see the flowers more closely, tapping into our curiosity and sense of wonder.
You'll practice using strategies and techniques for nature journaling not just wildflowers, but other plants, and anything in nature!
Example Curriculum
Available in days

days after you enroll

Wild About Wildflowers
Participant appreciations
"It was helpful to break apart what I was seeing and journaling. It lowered my stress dramatically!" April, participant
"Thank you Melinda for the great ideas. It's so much better being shown than just reading the examples and tips. It was organized, and you explained the steps, detailed so easily." Ledia C.
"Loved learning about these CA wildflowers, plus following along as you model how you NJ them was very helpful. I wouldn't have [thought to do] all the parts that you sketched" Mary L., participant
  "I find that doing the section like you just did makes the drawing more effective and catches more attention when you realize that it's more of a study of the flower than a picture." Cindy, particpant
"[countour drawing practice] gets you over that fear of the blank page and allows you to just get started. [This way of journaling] solves a lot of issues with the time to make a drawing on site." Deb, participant
"[Blind contours] allow me to be unattached to the outcome!" christina, participant
"Thank you for another wonderful class." April R.
 "So helpful: the zoom in and zoom out; organization of sections so my page isn't filled with massive notes and bullets, but instead quick useful organization, love the usage of arrows and microscopic zooming." Cindy F.
"Thank you Melinda for an awesome session." Debbie W.
"Its very refreshing- it doesn't matter how long you've been doing this (nature journaling) or just started. It's refreshing and to be in the community is really, really helpful." Katherine H.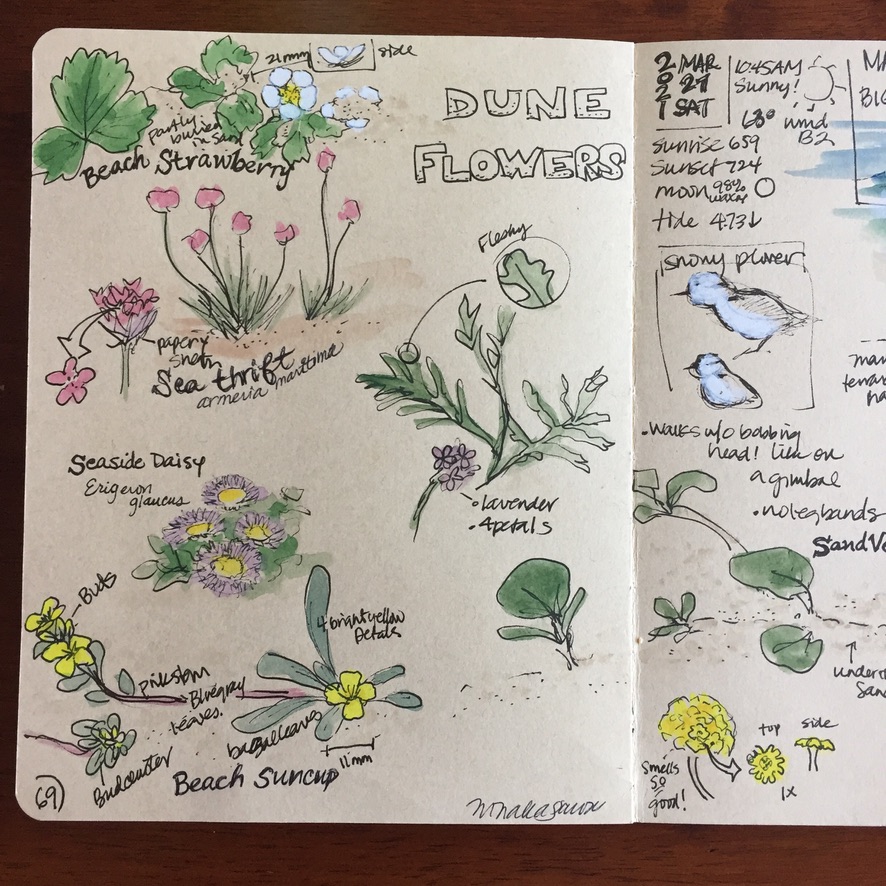 Other offerings you might be interested in


Join Melinda to find your spark in nature! Visit Spark in Nature
You can support Melinda's mission to help create a more nature-connected world. Here is her Patreon Page.