When we nature journal with others, we increase the learning and joy, get new ideas and strategies, give and receive encouragement and inspiration.
Come observe nature, get curious and practice recording the wonders of nature with others in our nature journaling community.
We meet online on select Sundays.
Learn new ways of seeing, sketching, recording nature. Then, log off from the computer and get outside for nature journaling, then return to the group online to share what you discovered.
Check the calendar for topics and Zoom Links.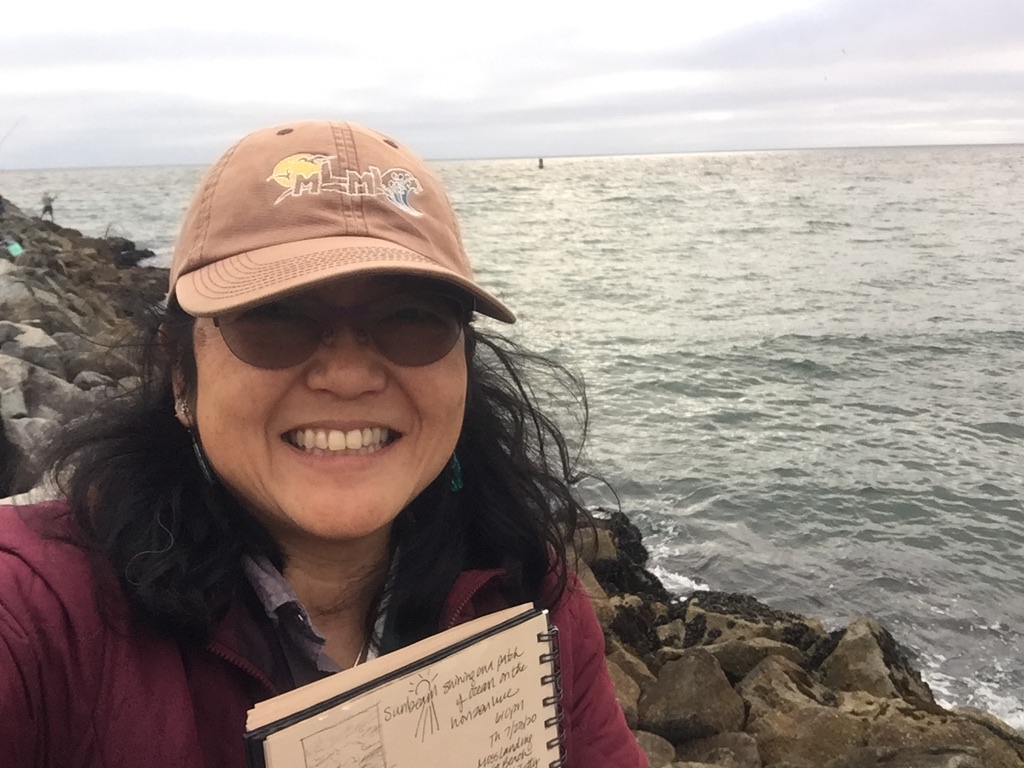 Hi, I'm Melinda!
I lead the Monterey Bay Nature Journal Club.
I started this group after I attended the first Wild Wonder Nature Journaling Conference in 2019. At the conference I discovered how much FUN it was to journal with others!! Before that time, I had always nature journaled alone. Meeting others was super inspiring and sparked a renewed excitement for nature journaling.
Nature journaling is more fun if we do it with others, and it inspired us to keep the practice going. Whether you are new or experienced with nature journaling, having a community can really boost your practice.
Come get ideas and strategies to improve your technique, share what we have been seeing and journaling, get encouragement to keep going, inspire others.
Since March 2020, we have moved our community online.
All are welcome to join us regardless of experience or location. Come by to say hi!